All sports competitions will generally reward the top performers no matter what. But, to have a strong team in the field, you should have a strong culture where all players feel supported, recognized, and valued. This can typically be done by acknowledging accomplishments, both in stats and intangible achievements. We offer free printable baseball awards and end-of-season sports awards ideas.
Keeping the love of the game in players' hearts should be the highest priority of a team. By coming up with unique superlatives with customized sports, awards will go beyond the conventional awarding effect. The individualized awards ensure that all players receive recognition for their achievements and character. This not only makes them feel valued but also boosts their self-esteem. See many ideas for baseball awards below.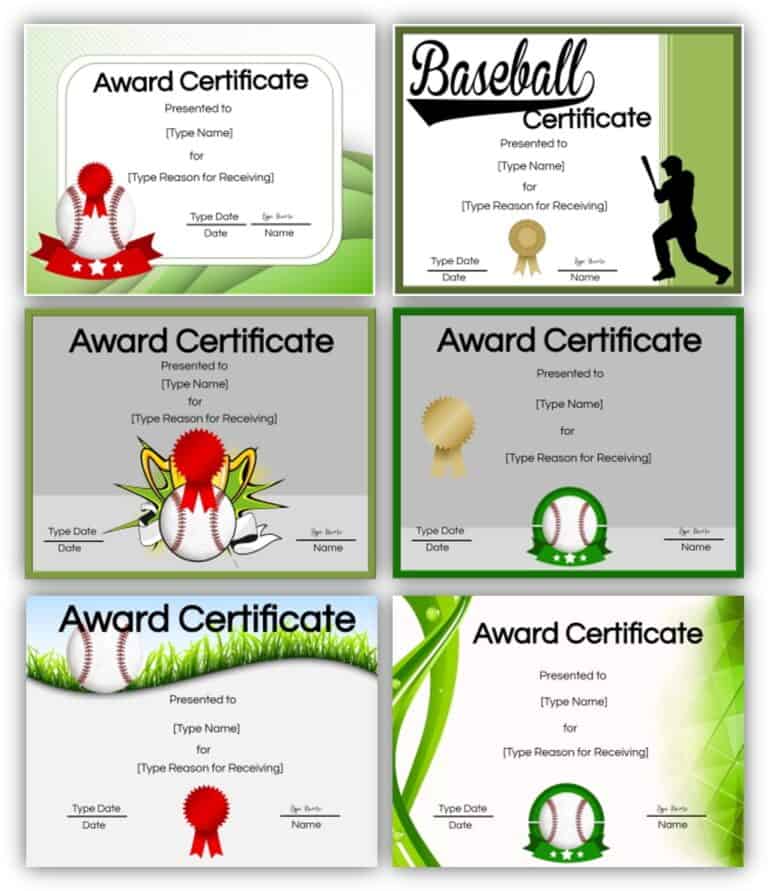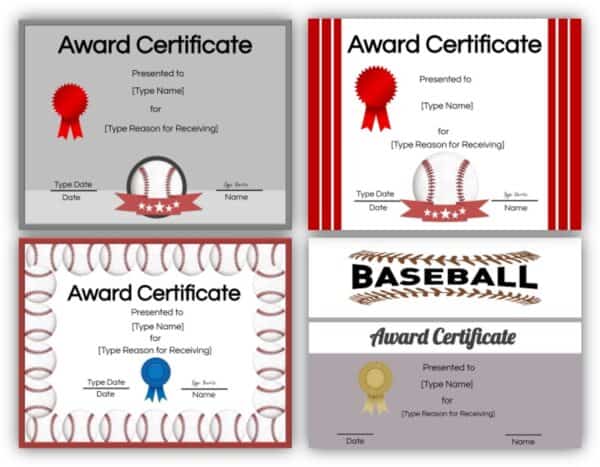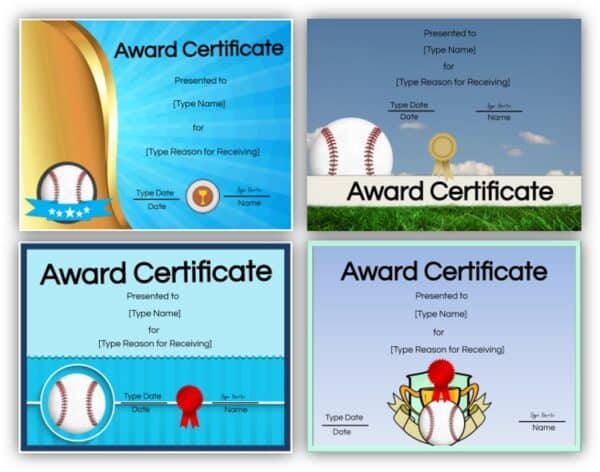 Baseball Awards Ideas
Here are some baseball award ideas that can shine a light on your stars:
Most valuable player
When your team has an outstanding player that goes above and beyond on the field, it's vital to recognize their achievements. The Award should go the best all-round, and hence you need to consider both the stats and intangible accomplishments that make this player the driving force behind the team's success.
Best defensive player
As the old saying goes, "Defense wins championships." Rewarding defence is vital as it's often linked to effort. Think of this Award in terms of stats and players that change the game by making huge defensive plays. Also, pay close attention to those who can create turnovers.
Best offensive player
You have to put points on the board to win in the fields. So, consider award players that can change your game with their offence techniques. The offensive star should be assessed based on home runs, RBIs, and breaking down battling averages.
Future coach
Is there a player that loves helping out other team members? A person doesn't have to be the best player on the team to have and share an exceptional understanding of baseball. You can give the Future Coach Award to that player who is generous with their knowledge and advice about this fantastic game.
The leadership award
Leadership hones the team's direction and helps everyone get better. When giving out this Award, consider players who motivate others inside and outside organized practices. Remember that leaders lead from the front, ensuring that they're setting an example, not just talking.
Last to leave
Hard work should be rewarded, and this Award can cement the idea that practice pays off. Whether they're taking more grounders, extra swings, or simply cleaning up balls in the field, the Last to Leave Award can be used to celebrate a player that shows extra effort.
Spirit animal
The team cheerleader is one of the most valuable members to have. They're a non-stop source of rally-cap wearing, hand-clapping, and foot-stomping encouragement at every inning of your game. Increase their sense of pride by hanging a Spirit Animal Award around your player's neck.
End of Season Sports Awards Ideas
While winning is any sports team's goal, the journey is where the team dynamic is forged. The comradeship and hours spent together having fun and laughing are the memories teams usually cherish. Here are some funny sports awards your team can use to celebrate such moments:
Egocentric awards
This can be an award for a player who likes bragging about themselves way too much. Don't make fun of anyone's insecurities but highlight those who are proud of what they have. For instance, "Longest Time Spenders Admiring Muscles in the Mirror" will make your team laugh without the person feeling picked on.
Accidental champions' Award
There are moments when players mess up but still get excellent results. Think of such improbable moments and turn them into awards. Examples can be the Most Goal Saver Using the Face or Best Butt Score.
Spectacular fails
No one likes being the player who missed the shot or dropped the ball. But, sometimes, mess-ups can be so dramatic that they become pure hilarity. Consider moments that stood out in that year, for instance, have an award of "Furthest Distance a Ball Was Thrown Backwards Accidentally."
Jokester or team clown
Virtually all teams have a jokester on their roster. Whether they are playing pranks, making impressions of their coach, or simply crazy, the team clown ensures everyone is loose and is having fun. The Comedy Keeper is an example of fun awards that everyone can enjoy reminiscing over.
The Holy Moly award
At the end of the season, most sets of pants and jerseys have grass stains or tears. However, there is usually one person that dives, scrapes, or slides their way to a damaged uniform. The Holy Moly Award is an excellent way of recognizing all that extra effort.